Your "All In One" Community Connection!

| | |
| --- | --- |
| Read this week's edition of the East County Gazette | 4th Annual Lions Trick or Treat Dog Show |
Upcoming Car Shows & Races

Upcoming Concerts

Sycuan Live & Up Close Concerts

Aug. 18: Javier Carranza "El Costeno"
Sept. 8 & 9: Abba
Sept. 14: Phil Vassar
Sept. 21: Queensrÿche
Oct. 12: Fitz and The Tantrums
Oct. 18: Lonestar
Nov. 1: Carlos Mencia
Nov. 23 & 24: Paperback Writer

Concerts are held in Sycuan's Live & Up Close Theater. Tickets are available online at: www.sycuan.com and at the box office. Sycuan is located at 5469 Casino Way, El Cajon, CA 92019.




Viejas Concerts in the Park

Aug. 17: Jeff Foxworthy
Aug. 18: Three Dog Night
Sept. 2: Los Tigres Del Norte
Sept. 21: Hank Williams Jr.
Sept. 29: 38 Special
The 2018 summer concert lineup will be held at Viejas Concerts in the Park at Viejas Casino & Resort, located at 500 Willows Road, Alpine, CA 91901.

Tickets are on sale will be available online at axs.com or at the Viejas Gift Shop. For more information visit Viejas.com/concertsinthepark.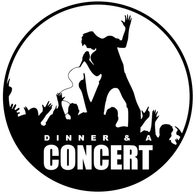 Dinner & A Concert -- Downtown El Cajon
2018 Lineup, Fridays 6 - 8 p.m.

AUGUST
17 Lightning Train – Country Swing
24 Back To The Garden – Classic Music
31 Detroit Underground – Dance/Soul
SEPTEMBER
7 Scot Bruce – Elvis Tribute
14 The Petty Breakers – Tom Petty Tribute
21 Siren's Crush – Modern Pop/Dance
28 The Mighty Untouchables – Contemporary
*Thursday performance because park closed on May 18th for America On Main Street set-up.

---
Santee Summer Concert Series

Grab a blanket or a beach chair and enjoy free live music on the lawn this summer at Town Center Community Park East.

The city of Santee's Summer Concert Series, now in its 35th year, begins June 14. Performances are every Thursday from 6:30 to 8 p.m. through August 23. Due to the 4th of July holiday; there is no concert on July 5.

Aug. 16: James Kruk & the Big Boss Men- An Elvis Tribute
Aug. 23: The Mighty Untouchables- Variety Musical Entertainment

For event info visit www.santeesummerconcerts.com

Community Calendar

Have an upcoming event that you would like to share with others? Email it to: events@ecgazette.com

Aug. 18: Free Summer Movies in the Park! Enjoy the last free summer movie for 2018 this Saturday at 675 East Madison Ave. – A Wrinkle in Time.

Enjoy fun activities prior to the start of the movie at nightfall. Schedule subject to change without prior notice. For more information, visit www.elcajonrec.org or call (619) 873-1641.

Through October 27: Free Movies in the Park. Summer Movies in the Park, presented by SHARP Rees-Stealy Medical Center, are a chance to relax and enjoy a safe fun night. Lindo Lake County Park is a smoke and alcohol free park. Dogs on a leash are welcome. Movies begin 15 minutes after sunset. Lindo Lake is located 12660 Lindo Lane, Lakeside, (619) 443-9176. Upcoming movie is Saturday, Oct. 27, Hocus Pocus (PG).
For full ….. location schedule and select movie trailer, visit www.SummerMoviesinthePark.com.

Aug. 18: Benefit for West Fire. Presented by the Alpine Mountain Empire Chamber of Commerce, the Alpine Community Center and the Alpine View Lodge, the family-friendly West Fire Benefit & Auction will be held from 5:30 to 8 p.m. at the community center, 1830 Alpine Blvd. The Descanso Junction Restaurant and Mountain View Lodge is providing dinner. The Alpine Community Center is donating the venue and decorating it. Auction items include use of a villa in Mexico, a three-night stay at the Viejas Casino & Resort and admission to Lions Tigers & Bears.

Already going fast, advance tickets are available at $40 each for adults and $15 each for children. Tickets at the door will be $50 and $25, respectively.

Aug. 25: Free Water Wise Landscaping Workshop, 5 - 7 p.m. at Ramona Ranch Vineyard and Winery, 23578 Hwy. 78, Ramona, CA 920650.

Learn how to create a less thirsty and environmentally friendly landscape! Join Solana Center for this presentation where you will learn the basics of water wise gardening. Using trial-tested advice and interactive demonstrations, our expert educator will teach you all you need to know to get started with a garden that fits San Diego's semi-arid climate. In this workshop, we will cover the following topics:
• Climate appropriate planting
• Soil types and gardening styles
• Using mulch and compost to conserve water
• Managing irrigation efficiently and other water saving tips
• Firescaping
Preregistration required at: www.solanacenter.org/events
For more info: (760) 436-7986 ex. 700 or education@solanacenter.org. This composting workshop is funded by the County of San Diego.

Sept. 14: Help Support Local Youth at the All FORE R.E.C. Golf Tournament . Golfers can register now for this fun event - the 20th Annual All Fore R.E.C. Benefit Golf Tournament, Dinner & Auction: Friday, Sept. 14. Shotgun Start at 12-noon check-in at 10 a.m. at Sycuan Golf Resort, 3007 Dehesa Road. Enjoy a box lunch and a buffet dinner at 5:30 p.m. Presented by the City of El Cajon Recreation Department and Crest Kiwanis Club, all proceeds directly support activities that develop youth and provide positive choices through youth activity scholarships, youth sports, recreation classes and after-school programs. To register online for golf and dinner, please visit www.elcajonrec.org. For more information or sponsorship, please call (619) 441-1673.

Oct. 19: HauntFest on Main The 7th Annual "HauntFest on Main" is back on Friday, Oct. 19 from 5 to 10 p.m. in the 200 block of East Main Street in Downtown El Cajon.

This fun, family-friendly Halloween-themed free community event features live music, costume contests, carnival rides & games, candy challenge activities, Monster's, Inc. & Monster's University Movies outdoor movies, face painting, craft booths, inflatables and more! Admission is free, but some of the rides will charge a nominal fee. See how you can get involved with HauntFest - be a vendor, sponsor or volunteer. For more information, please visit www.Hauntfest.org or call (619) 441-1754.


Nov. 18: The 72nd Annual Mother Goose Parade is set for Sunday, November 18, at 1 p.m. in Downtown El Cajon. The theme is "The Sky's The Limit!" Registration is now open, visit www.mothergooseparade.org. Register early, the number of entries for the parade is limited.

.
HAVE AN EVENT
YOU'D LIKE TO SHARE?
Send it to: events@ecgazette.com

ONGOING
Camp at Lake Jennings Park. Bring family and friends for a great time outdoors. Relax in the quiet, cool, restful campground while enjoyng the views of the lake and watching the wildlife — deer, owls, osprey and even the occasional eagle. Take a walk along the nature trail and enjoy the wildflowers. Fish from the bank, launch your own boat, or rent a motor boat or paddle boat on weekends. For information and camping reservations, visit www.lakejennings.org or call (619) 390-1623 or email david.acevedo@helixwater.org.

Free Computer Classes, Monday through Friday 8 a.m. to noon. Self paced, instructor assisted. Learn computer basics and Microsoft Office Programs at the East Count Career Center, 924 E. Main St., El Cajon (619) 590-3950.

Tuesdays: Join our senior community singers (55+) "Memories of Music" for fun and friendship 12:30 a.m. - 2 p.m. at La Mesa Adult Enrichment Center, 8450 La Mesa Blvd, 91942. No auditions. Musical instruments welcome. $2. Contact: Carroll (619) 697-3223.

Wednesdays: Santee Farmer's Market from 3 to 7 p.m. on Pathways Church parking lot, 9608 Carlton Hills Blvd., Santee. Call (619) 449-8427 for more information.

Wednesday: La Mesa Foothills Democratic Club (First Wednesday of Every Month). Time-Social hour at 6:30 p.m., Program begins at 7 p.m. at the La Mesa Community Center-4975 Memorial Drive, La Mesa, CA 91942.
The El Cajon Farmers' Market Every Thursday at the Prescott Promenade, located at 201 E. Main Street. Hours are from 3 to 6 p.m. - rain or shine! The Farmers' Market offers a wide variety of fresh, locally-grown fruits and vegetables, fresh baked breads and hot prepared food. Also, there are several vendors and live music! For more information, visit www.elcajonfarmersmarket.org.

Thursdays: Seniors playing slow-pitch softball at the John F Kennedy park in El Cajon (on east Madison) on Thursday mornings at about 9 a.m. for fun, exercise, and friendship. Must be 55, or older. Male or female players of any playing skill are welcome. For more information call Travis at (619) 444-9030.

Thursdays El Cajon Farmer's Market every Thursday at the Prescott Promenade, located at 201 E. Main Street. Hours are from 3:00 p.m. to 7:00 p.m. - rain or shine! The Farmers' Market offers a wide variety of fresh, locally-grown fruits and vegetables, fresh baked breads and more. For more information, please visit www.elcajonfarmersmarket.org.

Thursdays: T.O.P.S. (Take off pounds sensibly) Everyone welcome to join! Come and learn a healthy way to take off and keep off pounds.. Meetings held every Thursday from 9:15-10:30 a.m. at Lakeside Presbyterian Church 9908 Channel Road, Lakeside. The meetings keep you accountable and give support for a positive lifestyle change.

Fridays: Hillside Community Center offers a FREE "Kids Arts and Crafts program" for youth ages 5 - 12 every Friday, from 4 - 4:30 p.m. on a drop-in basis. Drawing, painting, collage, wearable art, gifts and seasonal crafts are just a few of the activities. Hillside Community Center is located at 840 Buena Terrace in El Cajon. Please call (619) 441-1674 with any questions.

Fridays: Read a Book, Write a Book For Elementary Students at Lakeside Library, 3:30 p.m.

Fridays: Teen Music Shop: Musicians, Vocalists & Songwriters Welcome at Ramona Library, 3 p.m.

Fridays: La Mesa Farmers Market 3 to 6 p.m. in Allison Ave. parking lot, East of Spring Street.

Sundays: Rancho San Diego Farmers Market! We have a new location, new day and new hours! Now all we need is the support of our community! Join us in helping spread the word about this great local community event. Our market provides a wonderful opportunity for customers to buy their fresh fruits, vegetables, spices and herbs direct from the farm! We also have delicious cookies, oils, hot foods, lotions and so much more. The Rancho San Diego Farmers Market will operate on the Valhalla High School, located at 1725 Hillsdale Road, El Cajon, CA 92019. Look for us at the corner of Chase Avenue and Hillsdale Road in Rancho San Diego!
The Rancho San Diego Farmers Market is not your typical Farmers Market! In addition to helping local entrepreneurs, your attendance and purchases help eradicate poverty both locally and globally. The Rancho San Diego Farmers Market is managed entirely by Charity World volunteers and 100% of our vendor fees go towards Charity World programs (after paying for market permitting and logistical costs). Charity World is a small, volunteer led 501(c)3 Public Benefit Corporation, founded in El Cajon. Our programs provide food, clothing, shelter, health and education services to individuals living in poverty.









Contact us

(619) 444-5774 - EMAIL: info@eastcountyconnect.com or connect@ecgazette.com
270 E. Douglas Ave., El Cajon, CA 92020 - P.O. Box 697, El Cajon, CA 92022

http://eastcountyconnect.com is brought to you by the East County Gazette - "Your Community Connection"